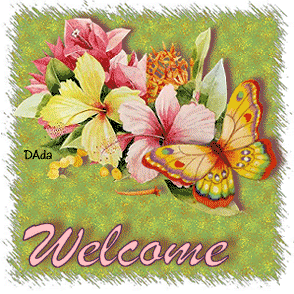 Hello everyone! I missed reading your posts.
It's good to be back after days of being away from my blog. And it's even better to come back finding new names on my list of friends.
I would like to welcome Marie @
Blossom Time Creations.
Actually, Marie has more than one blog but this particularly link made me and my girls fall in love with her creations. Visit her to see how talented this new friend is.
A warm welcome also to Joyce Marie @
A Fistful of Dandelions
. I'm delighted to have another homeschool mom with us. Reading her posts and seeing her profile picture made me believe that she's a sweet soul.
'A lady in love with her bestfriend-husband and a mommy gently guiding her teenage daughter to adulthood
...' you would want to meet her, too.
Thank you, Marie and Joyce Marie for following Daily Divine. Hope you find more friends here. I would also like to invite you to visit my other blog
Celebrate Friendship
. There's a new meme I'm starting soon.